The reality is that coaching soccer can bring immense fulfillment, even if you haven't competed in the game yourself. Although personal playing experience can offer valuable insights and comprehension of the sport, it is not mandatory for achieving success as a soccer coach.
In truth, numerous skilled coaches have excelled without a playing background, demonstrating that determination, an eagerness to learn, and effective communication abilities can conquer any perceived obstacles.
Therefore, if you've ever aspired to coach soccer but are held back due to limited playing experience, this blog post aims to inspire and assist you on your coaching path.
Coaching without soccer experience or playing | Summarized
If you are looking to coach soccer but do not have experience these are the 5 best things you can do to start coaching now!
Research about soccer
Attend soccer coaching clinics and workshops
Ask Questions
Surround yourself with like-minded coaches
Copy other coaches
How to coach soccer with no experience | 5 Tips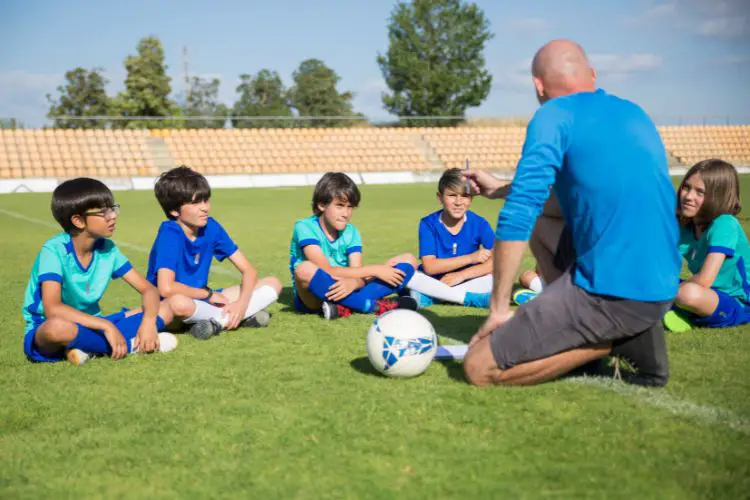 If this is your first time coaching then I would recommend that coaching for a recreation team would be the best option.
This is because the players are playing for fun and there is less emphasis on winning, allowing you a chance to develop your coaching skills in a non-competitive environment where you are not under pressure to get results.
If you are going to coach soccer with no experience then these are my 5 top tips that will guarantee you success as a soccer coach.
Research about soccer
When it comes to coaching you need to make sure that you have a basic understanding of the game such as the rules, youth soccer positions and formations, and which skills you focus on developing.
Just be aware that some youth soccer leagues may slightly alter the rules to help accommodate the player's ages and sizes.
When you sign up as a soccer coach for your team usually the organization will provide you with some resources that will nudge you in the right direction.
The internet is also a fantastic resource to use for soccer drills, videos, and coaching tutorials.
Once you have an understanding of the soccer drills you will want to figure out how to structure your soccer practice session and ensure that the soccer practice is fun and competitive.
Attend soccer coaching clinics and workshops
If you are able to you should try to attend as many soccer coaching workshops and clinics that are available to you.
The clinics provide you with great practical information that you can take with you into your coaching sessions.
This includes:
How to communicate with players
The best way to deliver drills
Specific coaching points and techniques
Not only is this a really good opportunity to network with other coaches with more experience but also meet coaches who are in the position as yourself.
It can be quite a daunting task coaching on your own, so having other coaches to bounce ideas off and share problems with can be a great stress reliever.
You can also complete courses online which can give you a certification upon completion, just have a look for your sports governing body.
For the USA it will be the United States Soccer Federation and for the UK it will be the Football Association.
Ask questions
This is such a simple and effective way to improve as a soccer coach with no experience but many coaches choose not to do it.
As a coach with no experience you are starting from scratch, so there is no such thing as a bad question.
So if you have the opportunity to ask questions to other coaches make sure you do!
This will also help deepen your understanding of the sport too and help ideas stick.
You can ask questions about:
The rules
Technical skills
Different tactics
Soccer drills and their purpose
The reasoning behind decisions
The word choices
Player management
Surround yourself with like-minded coaches
If you are coaching with no experience you may want to join coaching circles and communities that help share ideas, problems, and solutions.
This is the perfect environment for coaches to thrive and grow.
For example, if you coach 1 hour per week you are gaining 1-hour experience of in coaching soccer.
However, if you join a community of 10 coaches who all coach 1 hour a week, that is effectively 10 hours of experience that you can share with each other.
Coaching communities do not have to have a physical meeting, there a loads of communities online either in forums or on Facebook that are dedicated to helping new coaches
Copy other coaches
Imitation is the biggest form of flattery, and this couldn't be more true for coaching soccer!
If you are able to make time in your schedule I would strongly recommend watching different soccer coaches leading practices.
While watching you may want to take notes on:
The soccer drill they are using
How they progress or regress the drill
The way they interact with their players
How they give feedback to the players
Whether or not the players are enjoying themselves
If you are unable to watch a live practice session then Youtube is a great source to watch videos of practice soccer sessions.
You can then try to implement things about the coaches that you really like and find common themes that run through the coach's practices.
This is a great way to find your own coaching style.
FAQ about coaching soccer with no playing experience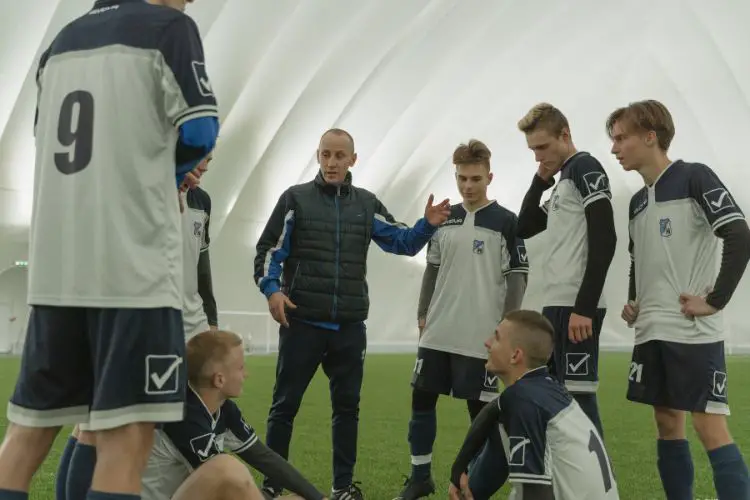 These are the most frequently asked questions about coaching soccer with no experience or having never played before
Can I coach soccer if I never played?
Yes, you can coach soccer if you have never played before!
At the recreational soccer level, you will not need any previous playing experience for you to coach a team, you just need a background check.
However, if you want to coach a more competitive team a club will want to see coaching qualifications and experience and they may inquire about playing experience (although this won't carry as much weight as the coaching experience and qualifications).
Just because a coach has played soccer before it doesn't mean that they'll be a great coach.
In the same way, a coach with no playing experience has the potential to be a great coach.
Whether you have played soccer or not the coaching journey will look very similar.
Do you have to play soccer to be a coach?
No, you do not have to play soccer to be a coach!
However, If you have played soccer before it will be easier to make contacts within the soccer coaching community.
For example, it will be easier for a professional soccer player to get fast-tracked onto coaching courses and teams than someone who has not played soccer before.
Playing soccer does have an advantage in this respect to being a coach but it is not the be-all-end-all if you did not play soccer and you wish to coach.
Can I still be a good coach if I played poorly and never played competitively?
Yes, you can still be a good coach if you played poorly and never played competitively!
This is why many people get into coaching in the first place.
They love the sport but their abilities can only take them so far, so decide that coaching would be the next best thing for them.
The best way to get started in coaching is by volunteering, studying the game, and building good interpersonal skills.
Famous soccer coaches who didn't have experience as players
Here is proof to show you that soccer coaches without playing experience can coach at the highest level.
José Mourinho
Widely recognized as one of the most accomplished and charismatic soccer coaches of recent times, José Mourinho's playing career was limited to amateur football.
However, his true genius blossomed on the sidelines.
Mourinho's managerial journey boasts successful spells at renowned clubs such as Porto, Chelsea, Inter Milan, Real Madrid, and Manchester United.
Arrigo Sacchi
Regarded as a visionary in the realm of soccer coaching, Arrigo Sacchi had no substantial playing background.
Nevertheless, Sacchi's tenure as the coach of AC Milan in the late 1980s and early 1990s yielded remarkable achievements.
Under his guidance, Milan secured numerous domestic and international titles, implementing an innovative and influential tactical approach that left a lasting imprint on the game.
Fabio Capello
Fabio Capello, another notable figure in soccer coaching, had a modest playing career primarily in Italy's lower divisions.
However, his managerial prowess propelled him to great heights.
Capello achieved remarkable success with prominent clubs like AC Milan, Real Madrid, and Juventus, clinching multiple league titles and leaving an indelible impact on the teams he led.
Final thoughts and recommendations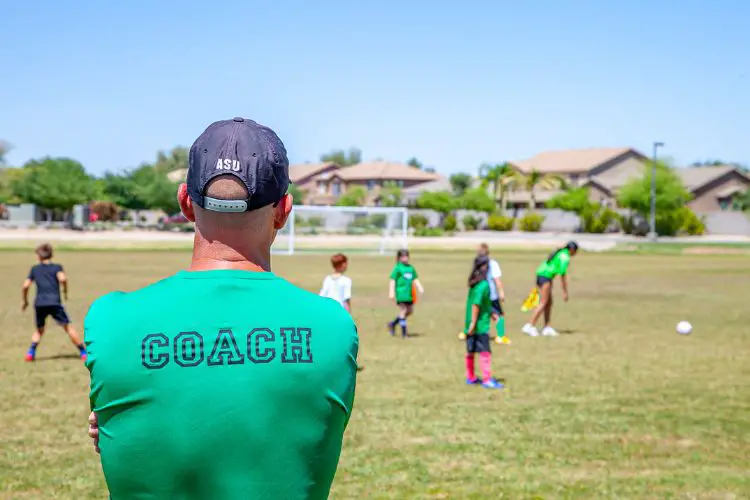 In conclusion, the idea that you need extensive playing experience to be a successful soccer coach has been proven false.
The reality is that coaching can bring tremendous satisfaction and fulfillment, regardless of whether you've played the game competitively or not.
Many accomplished coaches have thrived without a playing background, highlighting the importance of determination, a hunger for learning, and effective communication skills in overcoming any perceived limitations.
Regardless of your own playing experience, coaching provides a unique opportunity to have a positive impact on the lives of young athletes.
By volunteering your time, immersing yourself in studying the game, and honing your interpersonal skills, you can embark on a rewarding coaching journey and contribute to the growth and development of your players.
Embrace the challenge, have confidence in your abilities, and take that initial step toward becoming an exceptional soccer coach.
The world of soccer eagerly awaits your passion and dedication.
Here are some posts to get you started:
Thank you for reading and good luck on your journey,
Toby
My Soccer Coaching Equipment
If you opened my coaching bag this is the soccer equipment you'd find!