After you have planned your own soccer session you want to make sure you have the necessary soccer coaching equipment to carry out your plan. The beauty of soccer is that can be played minimal and equipment and that goes for coaching too!
With all coaching equipment you must decide weigh up what equipment is essential, less important and whether or not it can fit into yours or the clubs budget.
If you are determined to get the best out of your soccer sessions with all the correct equipment and improve as a coach I would recommend reading these soccer coaching books
Please be aware that the prices and stock may change from my price listed please check on the website for accurate prices and stock
All prices are in USD
Soccer coaching equipment essentials
Soccer balls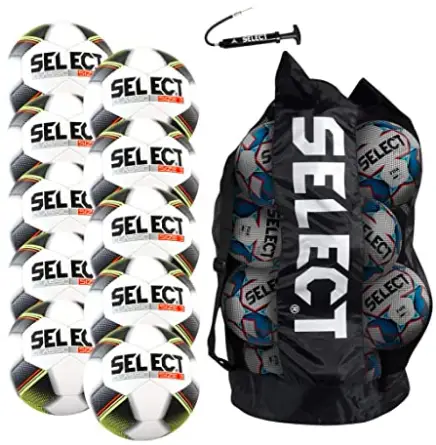 Soccer balls are essential for any soccer session.
This product has the option of 3 sizes (size 3,4,5) and can be purchased in either pack of 10, 6 or 1 with a variety of different colors. When purchasing a ball bag and pump is included (when buying the pack of 6 or 10) so you do not have to worry about buying an extra bag or pump.
| | | | |
| --- | --- | --- | --- |
| Ball size/ Pack | Individual | Pack of 6 | Pack of 10 |
| 3 | $20 | $108 | $172 |
| 4 | $20 | $100 | $144 |
| 5 | $20 | $100 | $150 |
Cones and markers
Cones are needed in every soccer session, They are incredibly versatile and can be used different sized create areas, goals and gates.
Below are three different types of cones you can use: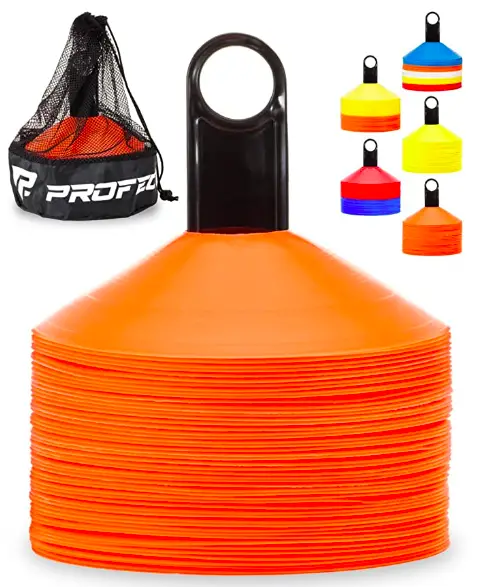 These soccer cones come in a selection of different colors and can be used for a variety of different activities. It also includes a handy bag to carry them in.
Price – $20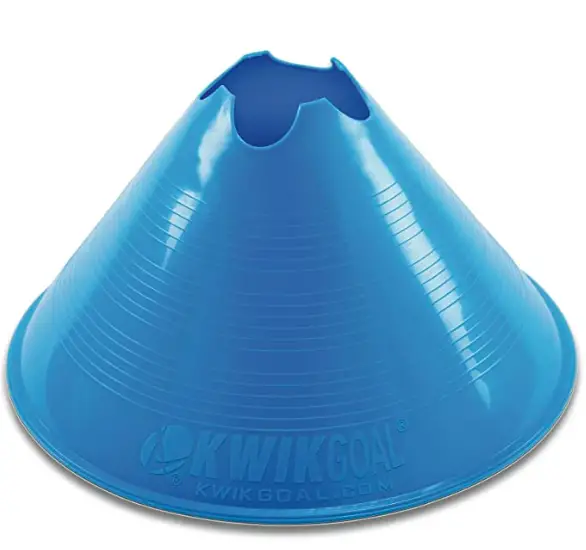 These cones are larger than your regular cone and a perfect for creating goals to score in. They are also a lot easier for players to see, especially for younger players.
Price – $29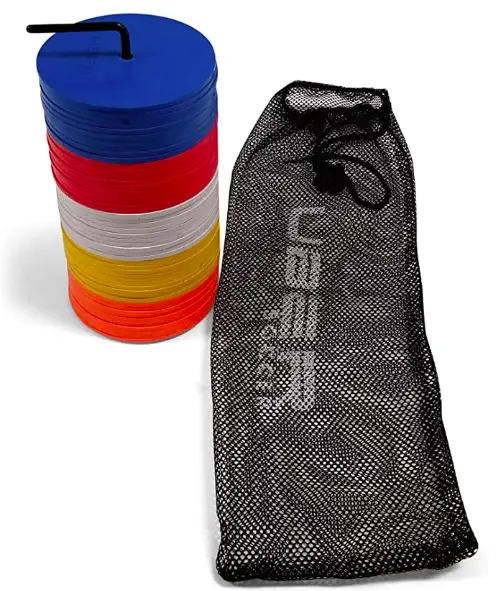 These cones are a tad more expensive but are a lot more durable. They are also no slip which is a safety concern when using regular cones indoors.
Price – $40
Soccer goals
How can players score if there are no goals?!
Soccer goals are great to have for either drills or scrimmages for players to score in as it can help gives players a reference when playing.
Below are my 2 recommended goals to use for coaching: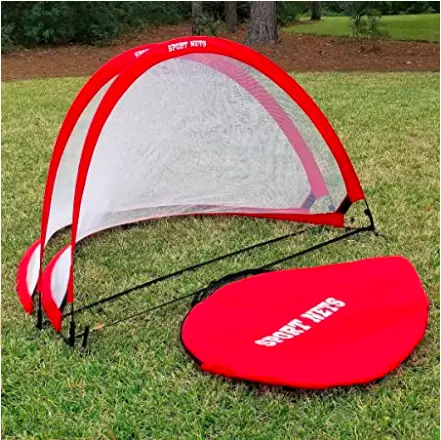 Pug goals can be easily unpacked, set up and packed back up all in the space of a few seconds. They are light and easy to carry with a portable bag and fold flat to make them convenient to store.
They can be used inside and out.
This product has 3 different sizes available.
| | | | |
| --- | --- | --- | --- |
| Size | 2.5ft | 4ft | 6ft |
| Price | $30 | $40 | $52 |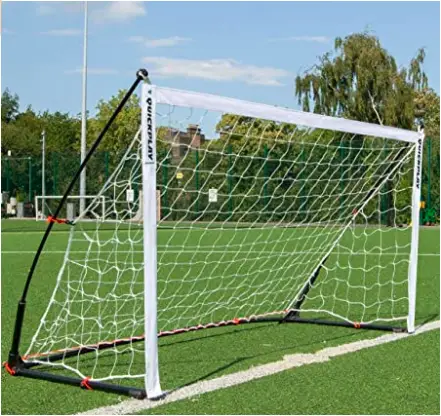 This portable soccer goal will take slightly longer to set up and it is a bit more bulkier to carry and store. However this goal is a lot more game realistic especially if you are working on finishing or with goal keepers.
These goals can be used inside and outside.
This product has 5 different sizes available
| | | | | | |
| --- | --- | --- | --- | --- | --- |
| Size | 6×4 ft | 6.5×3 ft | 10×5 ft | 12×6 ft | 16×7 ft |
| Price | $84 | $89 | $120 | $150 | $190 |
First Aid kit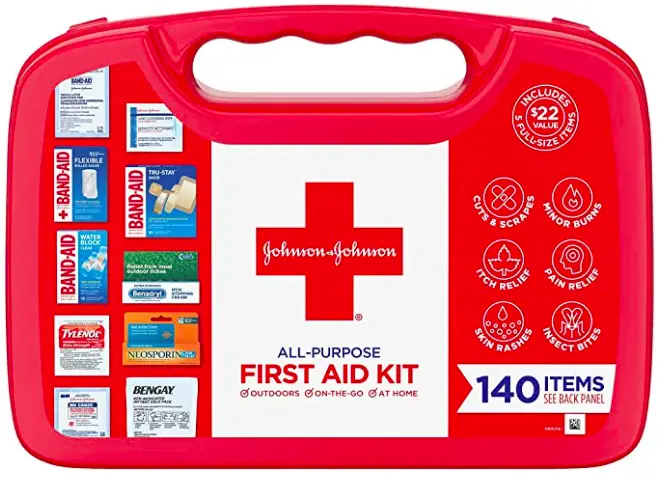 Just incase of an non life threatening injury it is always helpful to have a first aid kit on hand to treat any minor injuries, remember to replenish any supplies that you do and keep of log of injuries no matter how small.
Price – $12
Bibs/pinnies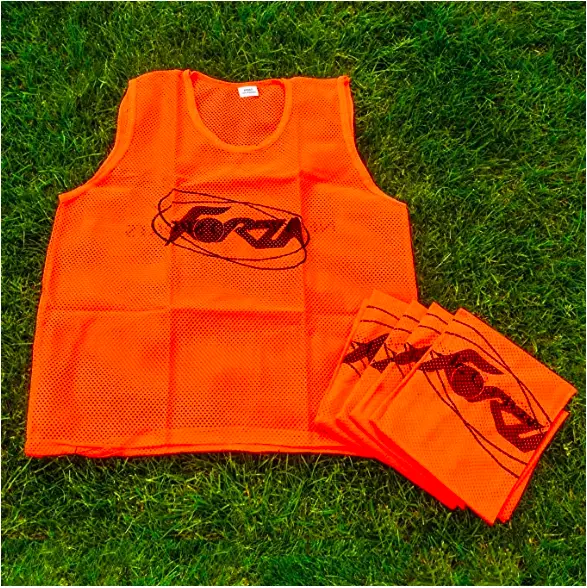 These are very useful when dividing your players into groups or teams for specific drills, they can also be used highlight a defender or a target player.
The price will range depending on size of the packs (5, 10 or 15) and the size ( kids to adult XL).
Price – $16 to $30
Non Essential soccer coaching equipment
The soccer coaching equipment in this section is not essential to run a soccer session however they can serve a purpose within your soccer club depending on what session you are coaching and the level of your players.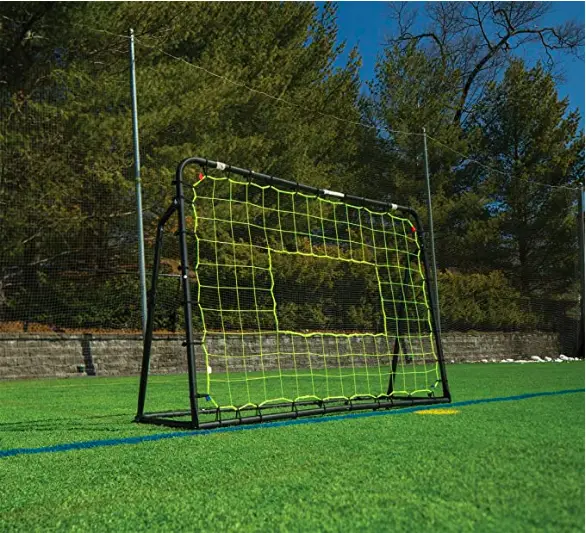 A soccer rebounder is great for players who are looking to improve their ball control out of their air. They are also used to help improve a players volleying technique.
Price – $53
If you are wanting your players to practice free kicks, this can improve the match realism by providing a wall. Players will have to think about how they adjust their technique.
Price – $40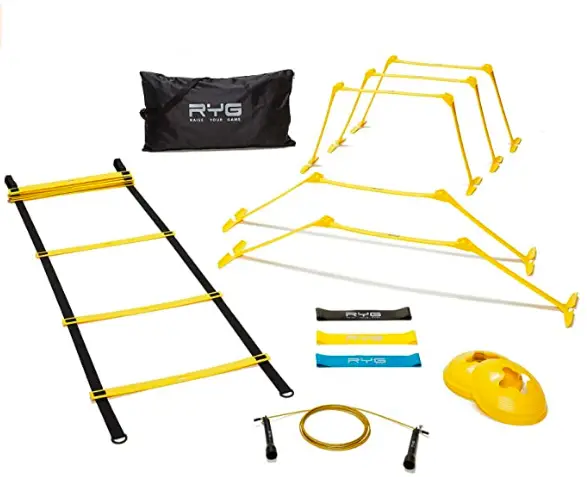 Use this agility set to get your players ready for the up coming season this. This enables players to work on their speed, power, explosivness and coordination.
Price – $43