Guarding the goal requires more than just skill and strategy – having the right gear can make all the difference. When it comes to soccer cleats for goalkeepers, the stakes are high. The perfect pair not only enhances your performance but also ensures stability, agility, and utmost comfort during those critical moments on the pitch. In this guide, we unveil the best soccer cleats for goalkeepers tailored to empower them and excel in their roles.
Whether you're diving for a last-minute save or commanding your defense, these cleats have got you covered.
When making the picks for the best soccer cleats for midfield the factors considered were comfort, support, durability, traction, and weight (per cleat).
Each option has an overview to help you choose your perfect soccer cleat.
Page navigation:
Best Soccer Cleats For Goalkeepers Summarized
Nike Tiempo Legend 9 | Best Option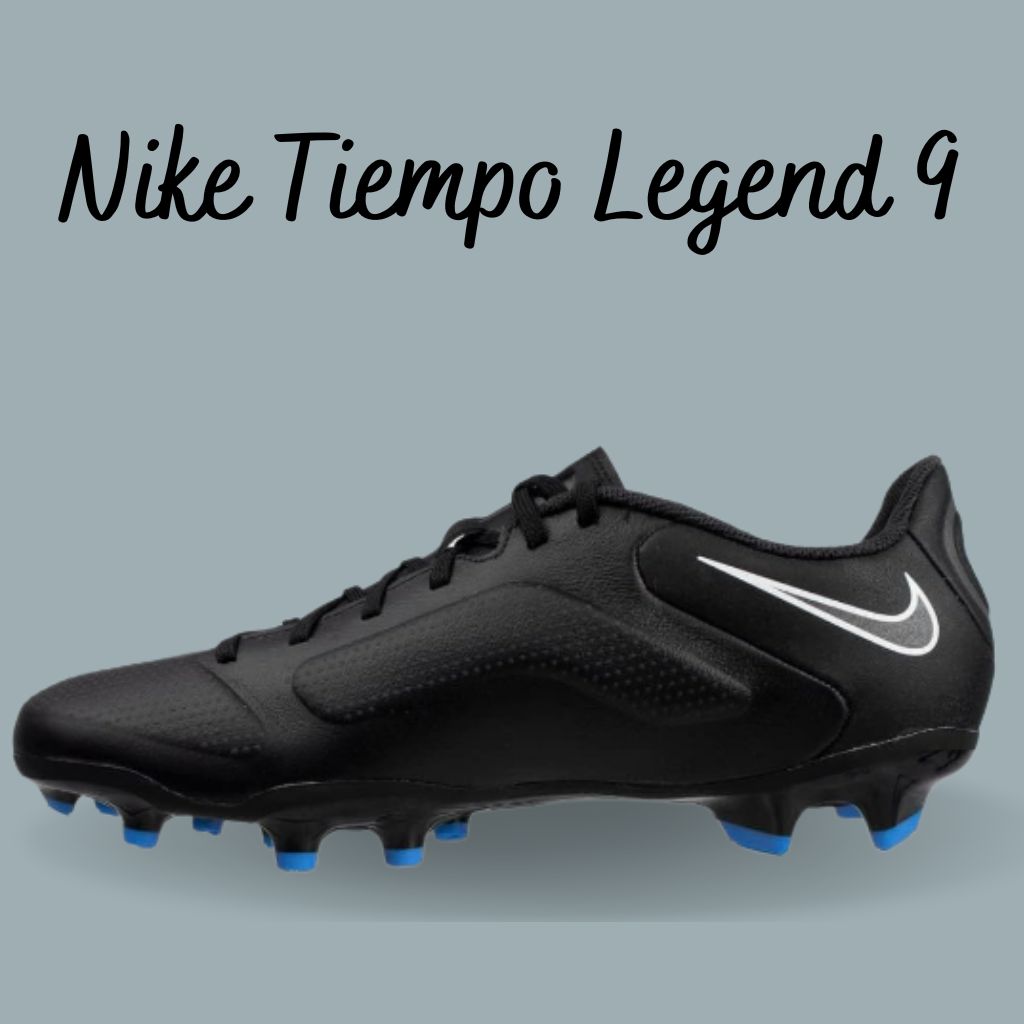 If you are a goalkeeper who is looking for a lightweight and comfortable cleat with good touch and control, the Nike Tiempo Legend 9 is the overall best option for you
Puma Kings | Second Best Choice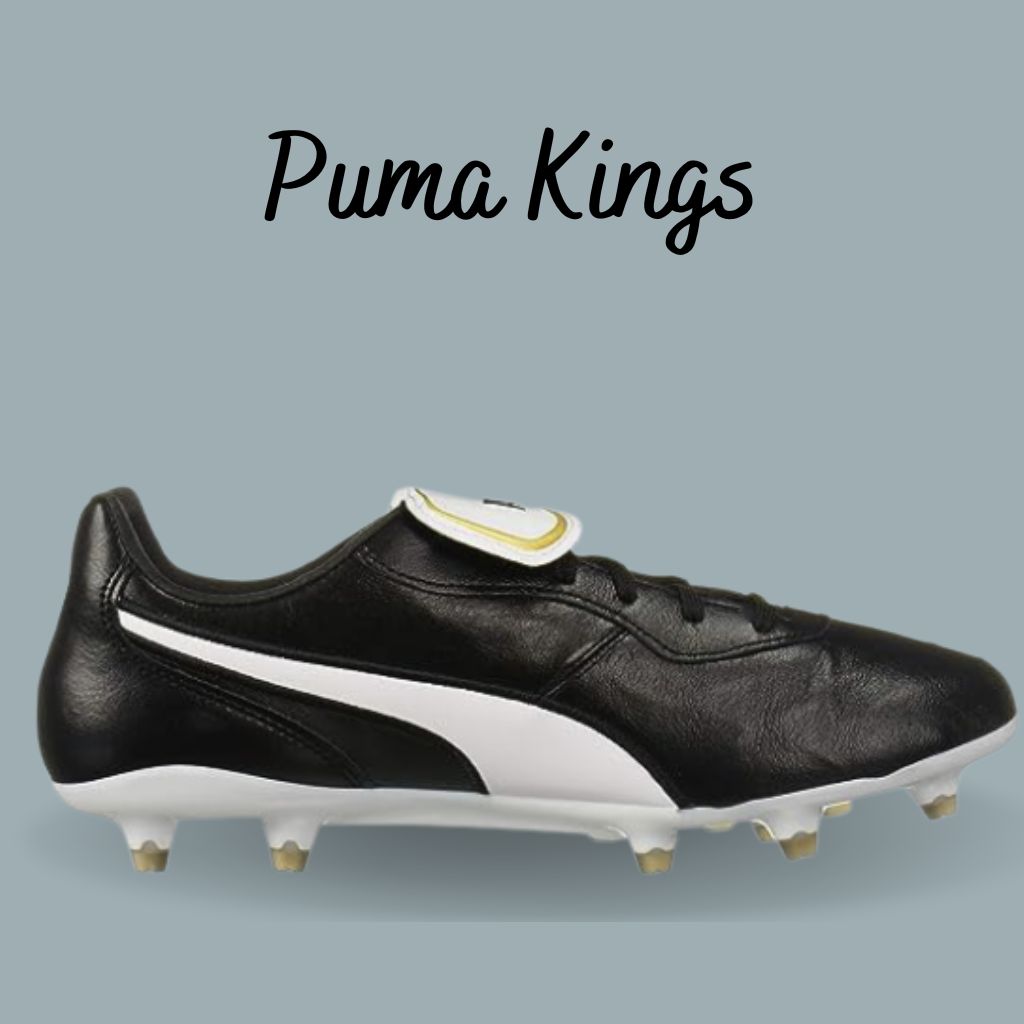 While not explicitly tailored for goalkeepers, the Puma King still holds appeal for certain keepers, particularly those in search of a comfortable and traditional cleat option.
Kelme Michel Soccer Cleats | Most affordable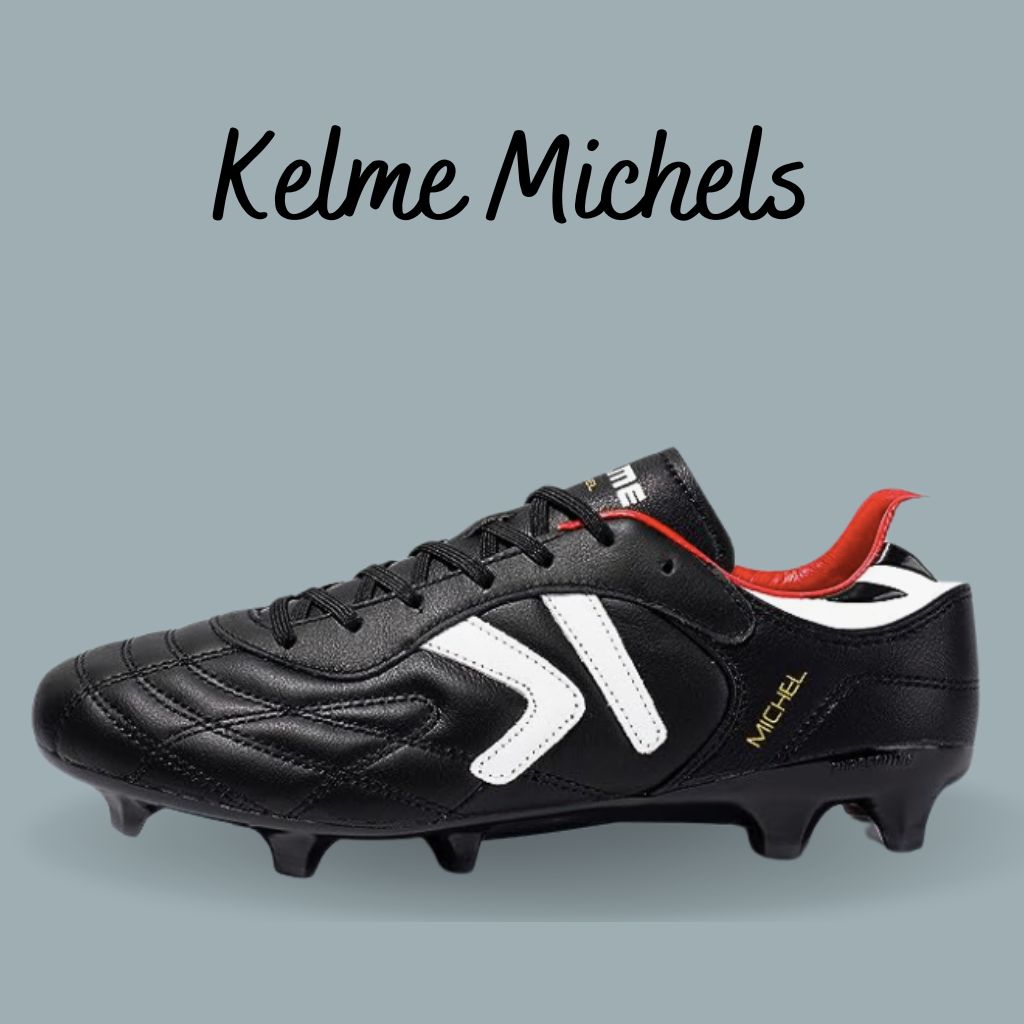 Overall, the Kelme Michel is a solid choice for goalkeepers who are looking for a comfortable, versatile, and reliable cleat that won't break the bank upon purchase.
The 3 Best Soccer Cleats For Goalkeepers
Nike Tiempo Legend 9 | Best Choice
The Nike Tiempo Legend 9 is a great choice for goalkeepers, particularly those in search of a cleat that offers lightweight comfort coupled with excellent touch and control.
Crafted with a supple kangaroo leather upper, the Tiempo Legend 9 ensures a secure fit while delivering utmost comfort. Its outsole is intentionally designed for multi-ground application, enabling its use on both natural grass and artificial turf.
Some of  its stand-out features include:
Kangaroo leather upper
Nike Grip Control Technology
Dynamic fit collar
Multi-surface outsole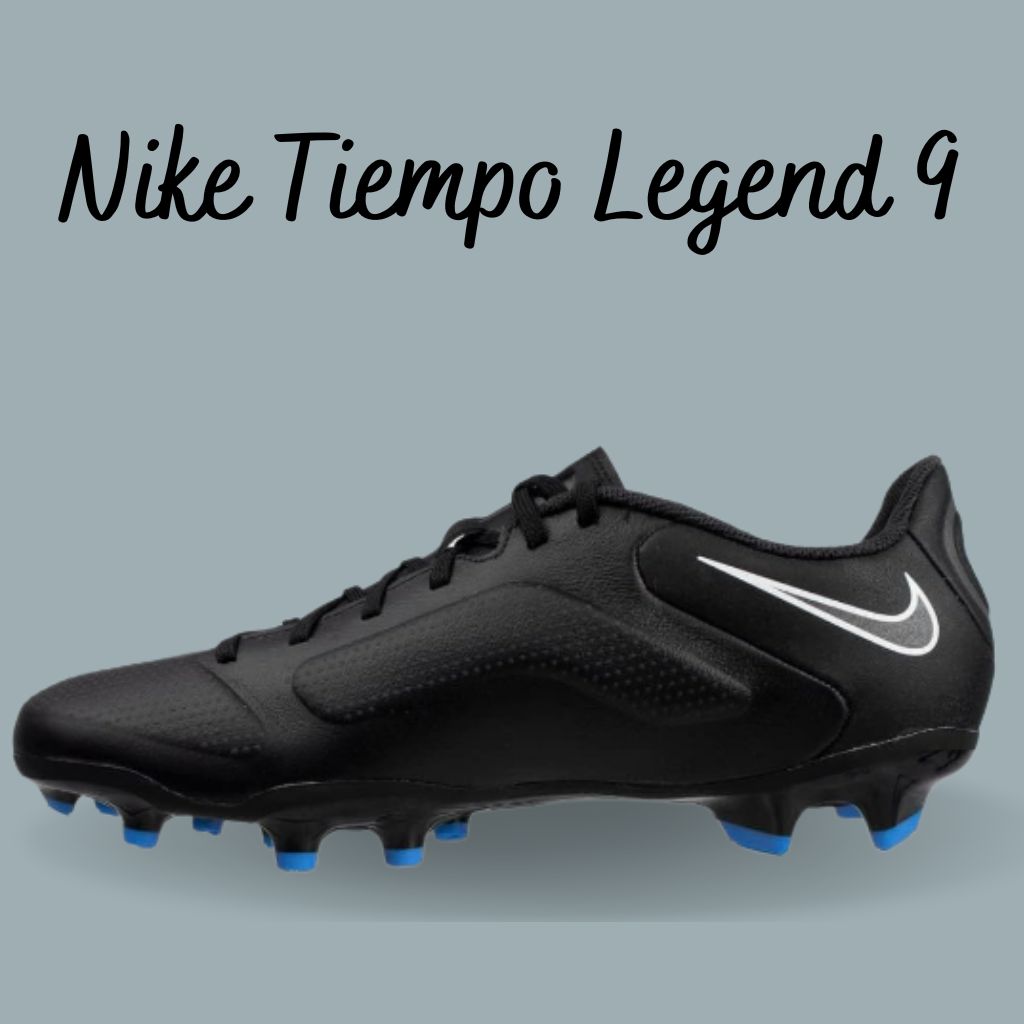 Lightweight construction
Comfortable fit
Good touch and control
Multi-ground outsole
Puma Kings | Second Best Option
Similar to the Tiempo the Puma King's upper is manufactured using kangaroo leather that not only offers a snug and comfortable fit but also boasts the ability to absorb impact effectively.
Regarding grip, the Puma King's rubber outsole makes a great choice for natural grass surfaces, providing reliable traction.
However, it's worth noting that its performance might not be as efficient on artificial turf but it does boast a changeable stud system so you are able to adapt the studs to your surface of preference.
All in all, the Puma King presents itself as a strong contender for goalkeepers seeking that traditional blend of comfort and performance.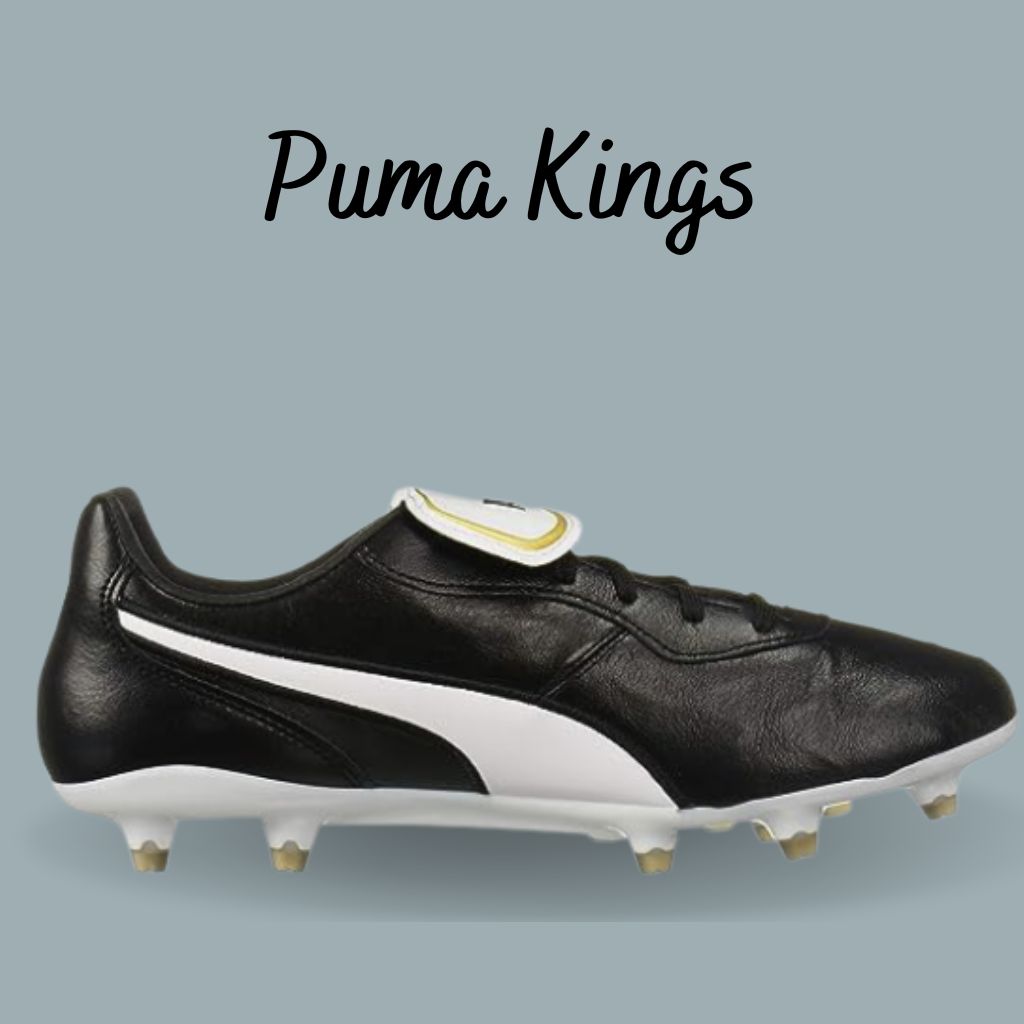 Comfort
Ball Control
Durability
Impact Absorption
Natural Grass Traction
Customization
Heavier Weight 
Lack of Modern Technologies
Not Great on artificial surfaces
Kelme Michels | Most Affordable
Although considerably cheaper than its competitors, the Kelme Michel soccer cleat certainly gives great value for money for goalkeepers on a budget.
The upper is made from calfskin that gives the user a snug and secure fit, especially over extended periods of time.
Some of the other stand-out features of the cleat include:
The inner lining is made of microfibre, which is soft and helps to wick away moisture.
The tongue is made of a soft sponge, which provides a comfortable and padded feel.
The sole is designed to provide good traction on firm ground and allow for quick movements.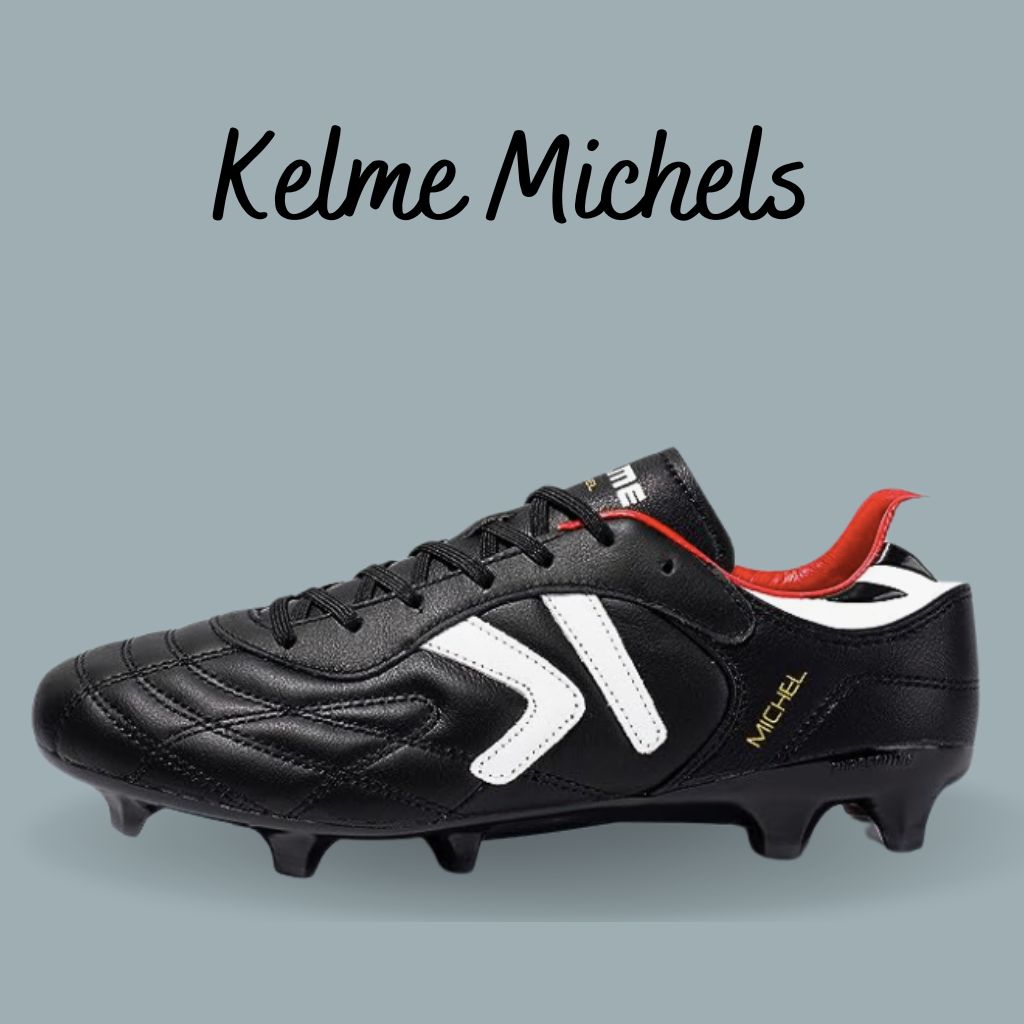 Durable materials
Comfortable fit
Good touch and control
Aggressive stud pattern for good traction on firm ground
Not as supportive as some other cleats
More susceptible to wear and tear
Less efficient on wet surfaces
Best Soccer Cleat Buying Guide For Goalkeepers
When buying soccer cleats as a goalkeeper it is essential that you take these factors into consideration before making a decision
1. Fit and Comfort:
Proper fit is paramount. Cleats that are too tight can cause discomfort and blisters, while those too loose might affect stability.
Look for cleats with padded insoles, cushioning around the ankles, and a comfortable tongue to enhance overall comfort.
2. Grip and Traction:
Goalkeepers need solid traction for quick lateral movements and stability during dives.
Opt for cleats with strategically placed studs that provide reliable grip on various surfaces, especially the one you most commonly play on.
3. Material:
Synthetic materials are often lighter and require less break-in time.
Leather cleats, especially kangaroo leather, offer superior touch, durability, and a comfortable fit once broken in.
4. Support and Stability:
Goalkeepers require good ankle support to prevent injuries while making dynamic movements.
Choose cleats with a supportive upper that holds the foot in place during sudden direction changes and dives.
5. Cut Style:
Low-cut cleats offer more freedom of movement but less ankle support.
Mid-cut and high-cut cleats provide better ankle support but might feel slightly restrictive.
6. Weight:
Lighter cleats can enhance agility and speed, but make sure comfort and support are not compromised.
7. Playing Surface:
Select cleats based on the primary playing surface: firm ground (natural grass), artificial turf, or indoor.
Some cleats offer interchangeable studs for versatility on different surfaces.
8. Brand and Model:
Well-established brands with reputations for quality often offer reliable options.
Research specific models read reviews, and seek recommendations from fellow goalkeepers.
Here is a list of the 20 most popular soccer cleat brands across the world
9. Budget:
While premium cleats might offer advanced features, there are also budget-friendly options that provide adequate performance.
10. Personal Preference:
Ultimately, the best cleats for goalkeepers depend on personal preferences, playing style, and specific needs.
Try on different pairs to find the one that feels the most comfortable and supportive.
FAQ About The Best Soccer Cleats For Goalkeepers
Do soccer goalies wear special cleats?
No, soccer goalies do not wear special cleats.
However, there are some soccer cleats that are more suited for goalkeepers in soccer than others, although they are not specially designed for goalkeepers.
Are Nike Tiempos good for goalkeepers?
Yes, Nike Tiempos are good for goalkeepers.
The Nike Tiempo Legend 9, in my opinion, is currently one of the best soccer cleats on the market for goalkeepers
Do goalkeepers wear studs?
Yes, goalkeepers do wear studs.
However, this will come down to what surface the goalkeeper is playing on.
If the goalkeeper is playing on grass then they will wear studs.
If the goalkeeper is playing on turf they will have the option to wear studs or turf shoes.
However, if the goalkeeper is playing indoors they will not wear studs and instead have rubber gum sole that is more suited to a hard sruface.
Goalkeeping soccer is no easy feat and it is essential that you have the best pair of cleats on to give you any sort of edge.
Throughout this best soccer cleats for goalkeepers guide, we've explored the top three soccer cleats, meticulously designed to empower goalkeepers and enable them to shine in their roles.
Whether it's a critical save or orchestrating the defense, these cleats have proved their mettle in the heat of competition.
When choosing your pair of cleats now know what to look for as a goalkeeper and prioritise a pair of cleats that best fits your playing style.
Hopefully, this post has made the task that little bit easier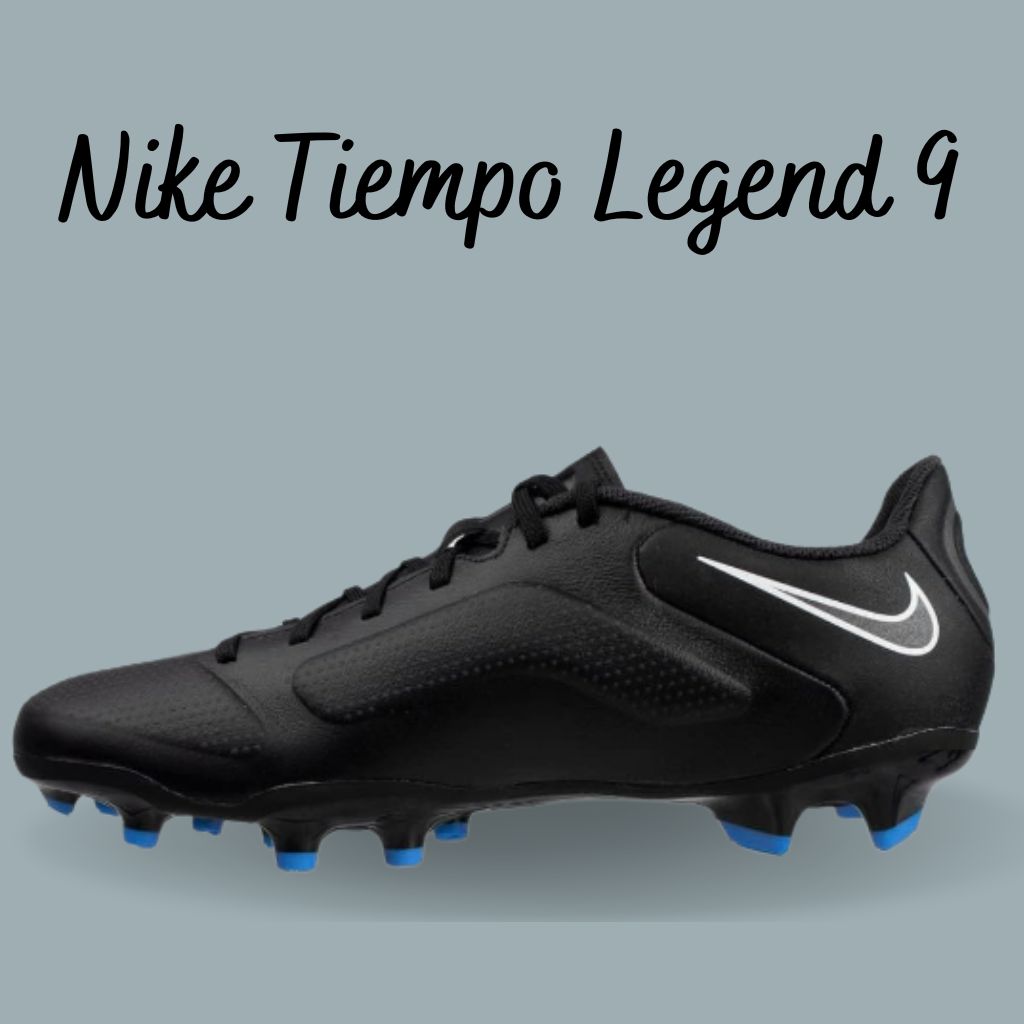 Best Overall Soccer Cleat For Goalkeepers | Nike Tiempo Legend 9
Overall, the best soccer cleat for goalkeepers is the Nike Tiempo Legend 9. It combines a classic look with comfort and performance in mind that will help give the edge to any goalkeeper
Best Soccer Cleats By Position
If you play a certain position in soccer some cleats are more beneficial than others.
These are the best cleats for each position: