Finding the right pair of soccer cleats can be a challenge, especially if you have wide feet. But don't worry, we're here to help! In this post, we'll take a look at the top 3 best soccer cleats for wide feet in 2023.
We'll consider factors such as comfort, support, durability, and price when making our picks. We'll also provide a brief overview of each cleat so you can decide which one is right for you.
So whether you're a beginner or a seasoned pro, read on for our top 3 recommendations for the best soccer cleats for wide feet!
Page Navigation:
Best Choice | Adidas Copa Mundial​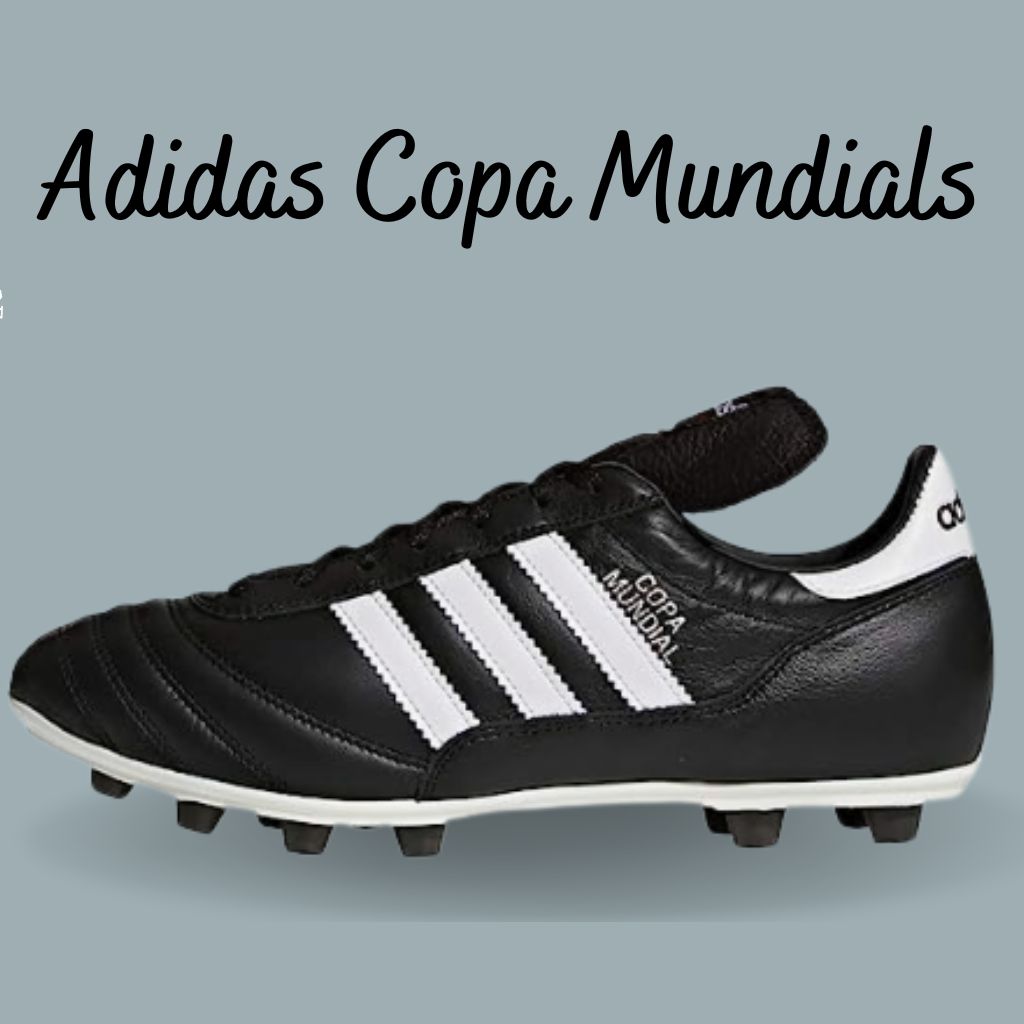 If you have wide feet then the best overall soccer cleat is the Adidas Copa Mundial. They are made with high-quality materials that help improve performance as well as providing fantastic support for the player's feet.
Second Best Option | New Balance 442 V2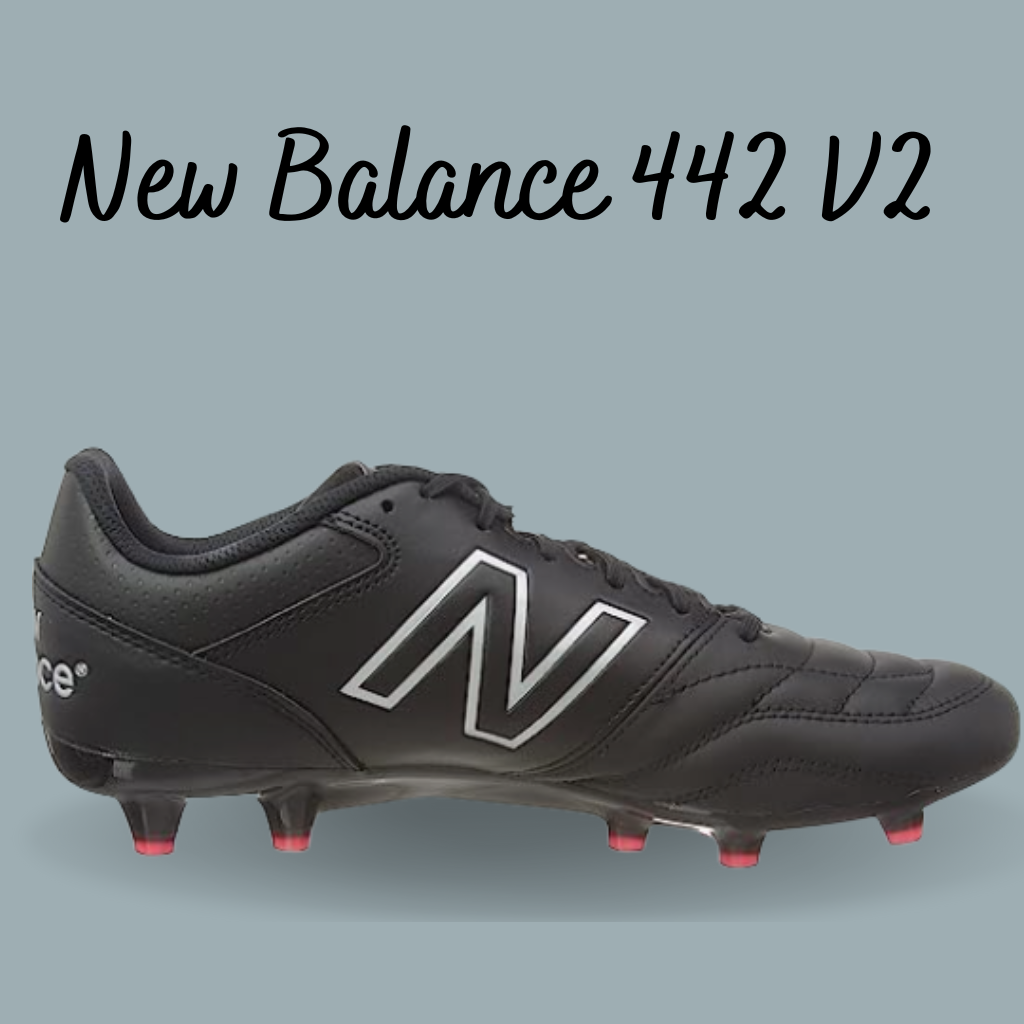 Second to the Copa Mundial is the New Balance 442 V2 soccer cleat. New Balance has a reputation for designing soccer cleats for players that have wider feet, and this model does not disappoint
Most affordable | Dream Pairs soccer cleats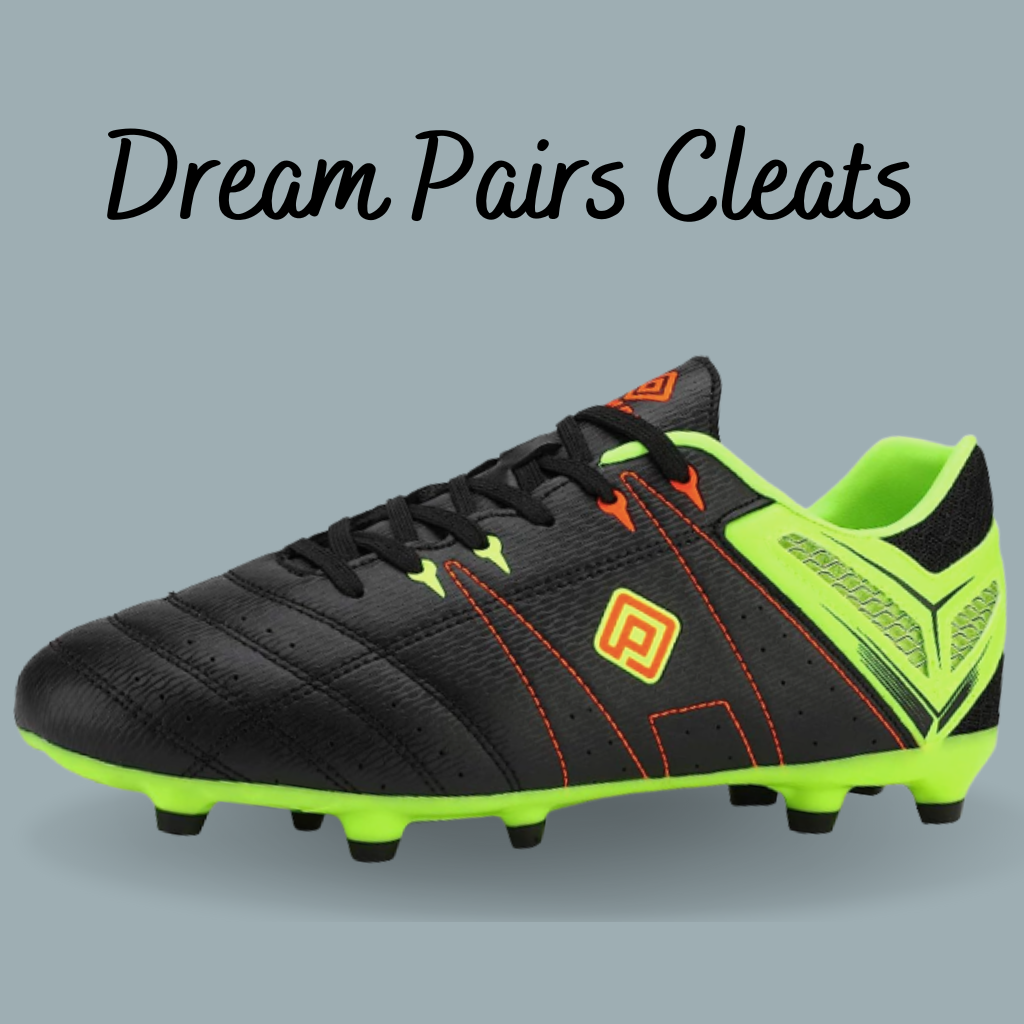 Dream Pairs is a lesser know soccer cleats brand that offers supreme comfort for players who have difficulty finding wide feet at a more affordable cost. They offer a great selection of color combinations too!
The 3 Best Soccer Cleats For Wide Feet
Adidas Copa Mundial | Best Choice
The Adidas Copa Mundial is renowned for its timeless design and exceptional performance, making it a highly respected soccer cleat.
The kangaroo leather upper not only offers a soft and comfortable fit but also enhances ball control on the field.
Its classic fold-over tongue and traditional lacing system ensure a secure and customizable fit that players can rely on.
With a durable outsole providing excellent traction on different playing surfaces, the Copa Mundial allows for quick and precise movements.
Additionally, its high-quality materials contribute to its durability, ensuring long-lasting performance.
Overall, the Adidas Copa Mundial is an excellent choice for players seeking a comfortable, durable, and classic soccer cleat, particularly for those with wider feet.
While it may come with a slightly higher price tag, the investment is well worth it for serious players.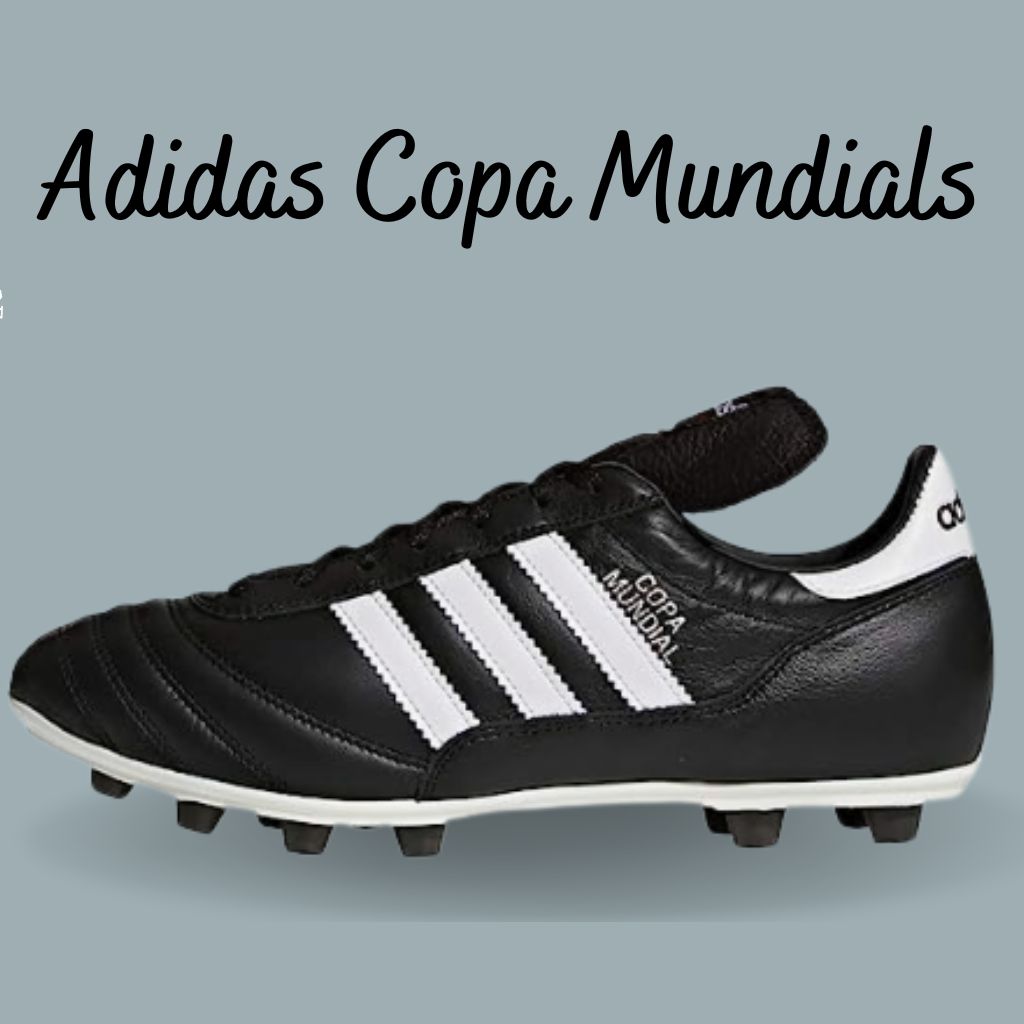 The kangaroo leather upper offers a luxurious and comfortable fit, along with excellent touch and control of the ball.

The Copa Mundial's classic and iconic design has stood the test of time and remains highly regarded by soccer players and enthusiasts.

It has a secure fit and excellent comfort, allowing players to focus on their performance without discomfort.

The Copa Mundial performs well on various playing surfaces, making it suitable for a wide range of field conditions.

The high-quality materials used in the construction of the shoe ensure long-lasting performance, making it a reliable choice for players.
Some users have reported that the Copa Mundial requires a break-in period, during which the shoe may feel stiff before conforming to the foot.

Compared to newer soccer cleats on the market, the Copa Mundial may feel slightly heavier, which may affect agility for some players.

While the Copa Mundial is celebrated for its classic design, it offers limited color options compared to more modern soccer cleats.
New Balance Men's 442 V2 Team | Second Best Option
The New Balance Men's 442 V2 is a soccer-inspired athletic shoe designed that offers a mix of style, comfort, and performance.
It can be made with a durable synthetic or leather upper and provides great foot support for the wearer.
The shoe's low-profile silhouette and lace-up closure draw inspiration from classic soccer footwear, giving it a sleek and modern appearance.
For maximum comfort, New Balance implemented its REVlite midsole technology for added cushioning. 
The outsole is designed with rubber studs or patterns to ensure reliable traction on various playing surfaces, enabling quick movements and agility.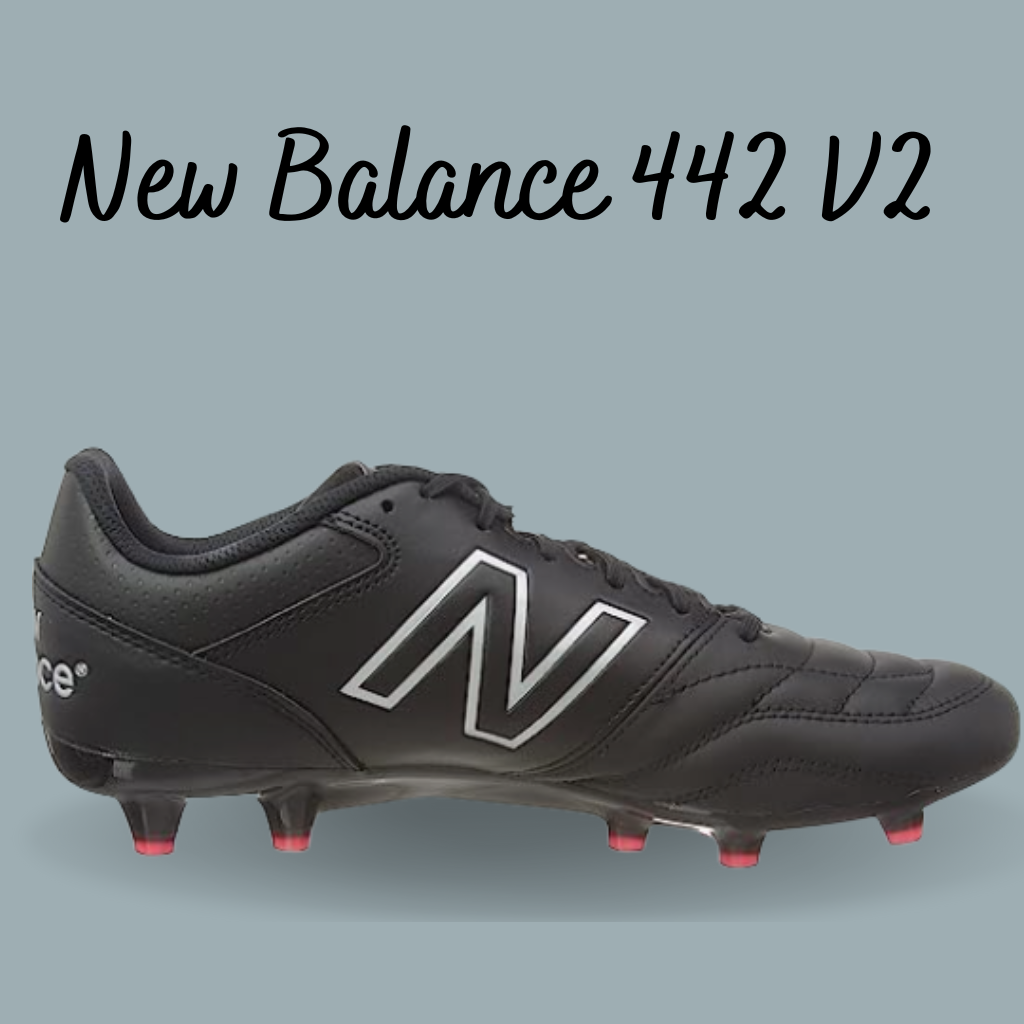 Many users find the 442 V2 to be comfortable, thanks to features like cushioning technology and supportive construction.

The shoe is typically praised for its durable materials, allowing it to withstand the rigors of sports activities.

The outsole's rubber studs or patterns usually provide good traction, allowing for a better grip on different surfaces.
The sizing of the 442 V2 can be inconsistent, so it's advisable to try them on or consult size charts before purchasing.

While the shoe has excellent cushioning it may not provide sufficient arch support for those with high arches 

The shoe's materials and design may result in limited breathability, leading to potential discomfort.
Dream Pairs Soccer Cleats | Most Affordable Option
Dream Pairs soccer cleats have gained significant popularity among players seeking reliable and affordable footwear options.
These cleats offer a diverse range of styles and designs to cater to different preferences and team colors.
One of the standout advantages of Dream Pairs cleats is their affordability, making them an appealing choice for players on a budget.
Despite their lower price point, these cleats don't compromise on performance.
Many models feature durable synthetic uppers, cushioned insoles for added comfort, and outsoles that provide excellent traction on the field.
The lightweight construction of Dream Pairs cleats allows players to move swiftly and with agility during gameplay.
Additionally, the brand pays attention to sizing and comfort, ensuring a good fit for most players.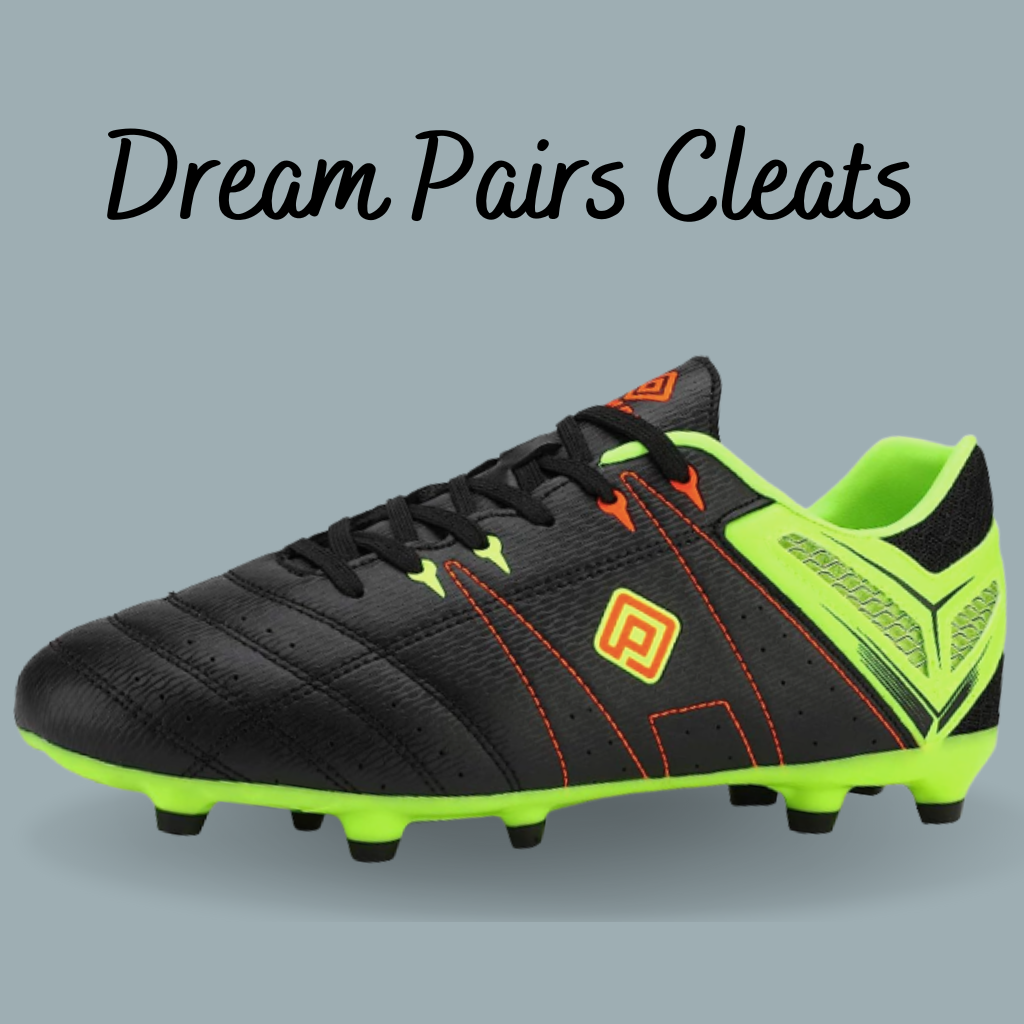 Dream Pairs cleats offer great value for the price, making them accessible to a wide range of players.

These cleats come in various styles and designs, allowing players to find a pair that suits their preferences and team colors.

Dream Pairs cleats often include features such as durable uppers, cushioned insoles, and reliable traction, enhancing performance on the field.

The lightweight construction of these cleats enables players to move quickly and nimbly during gameplay.

Dream Pairs cleats generally provide a comfortable and secure fit for most players.
While Dream Pairs cleats offer decent durability for their price range, they may not be as durable as higher-end models. Intense or frequent use on rough surfaces could result in faster wear and tear.

These cleats may lack some of the advanced features found in higher-priced models, which could impact certain aspects of performance for players seeking specific functionalities.
7 Tips for Choosing Soccer Cleats for Wide Feet
Choosing the right pair of soccer cleats for wide feet is crucial to keeping your foot comfortable and cushioned while playing and preventing long-term foot problems.
If you are choosing soccer cleats for wide feet then these are the best tips for you to follow.
Keep an eye out for brands that make cleats with wider widths or soccer cleat models that have been known to be comfier for players with wider feet.
Brands such as New Balance are known in the soccer cleat industry for making cleats that are more accommodating for players with wider feet across all sports, not just soccer.
Here is a soccer cleats brand list to get you started
Prioritize Leather Uppers
Cleats that are made with leather uppers, as opposed to synthetic materials, will provide better flexibility and stretch.
The leather upper will better mold to the shape of your foot over time, giving you a snugger and more comfortable fit.
This is perfect for players with wider feet
Kangaroo leather is a popular leather choice for soccer cleats as it is more supple, lighter, and just as durable as regular leather.
However, cleats made from this material will be more expensive.
Look for Adjustable Lacing Systems
Try and find cleats that have an adjustable lacing system or multiple lacing systems.
This makes it easier to adjust the fit around your foot to ensure proper support and comfort while playing.
Laceless, off-centered and sock-lacing systems don't offer as much flexibility for wide feet, and it can be a challenge getting your foot into the cleat as they tend to be narrower.
Focus on Cushioning and Padding
Look for cleats that have a suitable amount of padding around the collar, heel, and insole.
This will provide extra comfort and support for players with wide feet.
These features will help prevent discomfort while playing, particularly on the outside of the foot. 
Prioritize cleats that have wider outsoles and a wider toe box area.
Cleats that have a broader base will be more accommodating and comfortable for players that have wider feet
Get Professional Assistance
Where possible when visiting a physical sports store, you should consult with a specialist staff member that can provide personalized advice for finding cleats with wide feet.
They will also provide a great second opinion when you are trying cleats on.
Some cleats may feel comfortable but the specialist may pick up on something that would suggest the cleats do not fit correctly.
It is becoming increasingly common for people to shop online for soccer cleats.
This means that people will be leaving feedback and comments on soccer cleats that are great or not-so-great players with wide feet.
(Remember that people are more likely to leave negative feedback than positive feedback).
This is a great way to quickly narrow down your choices of soccer cleats for wide feet.
You can then proceed to purchase the cleats online or visit a physical store
Although you can find some great deals online, you miss out on physically trying on the cleat when going to a store.
FAQ About The Best Soccer Cleats For Wide Feet
What soccer cleats are best for wide feet?
The overall best choice for players with wide feet is the Adidas Copa Mundial, followed by the New Balance 442 V2. 
However, these soccer cleats are expensive and can be out of people's price range.
This is why that Dream Pairs soccer cleats in the best affordable pair of soccer cleats for wide feet (not the best overall).
Below is table that compares the comfort, support, durability and price for the best soccer cleats for wide feet.
How do you stretch the width of cleats?
There are multiple different ways that you can safely stretch your soccer cleats for wide feet, here are the top 3:
Use a Shoe Stretcher
A shoe stretcher is probably the easiest way to stretch your soccer cleat out.
Insert the shoe stretcher into your cleats and adjust it to apply gentle pressure on the sides.
Leave it in place for a day or two, or as instructed by the product manufacturer.
This will stretch the width of the cleats.
Wet and Wear Method
As the name suggests this involves putting your cleats into warm water while wearing them and letting them dry naturally.
Leave your cleats in the warm water for about a minute and then take them out.
Keep your feet in the cleats for 10-15 minutes or until the outside is nearly completely dry.
It is best to walk or run during these minutes to help the cleat adjust to your feet.
Once you take the cleats off stuff the inside with balled-up pieces of newspaper.
Not only will this help keep the soccer cleat stretched but it will also help dry the inside of the cleat.
This will work a lot better with cleats made from leather as opposed to synthetic materials.
It is also important to let the cleat dry naturally (avoid drying with hair dryers, tumble dryers, and radiators).
Professional Stretching
Take your cleats to a professional shoe repair shop or cobbler experienced in stretching shoes. 
They have specialized equipment and techniques to stretch the width of the cleats accurately without causing any damage.
How do you know if you have wide feet?
Having wide feet is a lot more common than you think!
If you think you have wide feet here are some signs you should look out for
If your shoes feel tight or uncomfortable, especially in the toe area or across the width of your foot, it could be a sign that your feet are wider than the standard shoe width.

If you frequently experience pressure points or areas of excessive rubbing or discomfort on the sides of your feet, it may indicate that the shoes are too narrow for your foot width.

 After taking off your shoes, you may notice visible imprints or marks on the upper material or insole of the shoe, indicating that your toes are pressing against the sides.

Wide feet are more prone to developing bunions (bony bumps on the joint at the base of the big toe) or calluses due to the constant pressure and friction caused by narrow shoes.

If you experience discomfort or pain, particularly during sports or physical activity, it may indicate that your feet are not adequately supported due to the narrow fit of your shoes.
Best Soccer Cleats for Wide Feet | Conclusion
In conclusion, when it comes to finding the best soccer cleats for wide feet, it's crucial to prioritize comfort, performance, and injury prevention on the field.
Players with wider feet often encounter difficulties in finding cleats that offer the right fit and support.
However, the good news is that this post has found the best cleats for you.
It's worth considering features like leather uppers, adjustable lacing systems, and cushioning for enhanced comfort during gameplay.
Here is a great guide on how to buy soccer cleats.
Now you have your indoor soccer shoes sorted, these are the best indoor soccer shoes for wide feet and these are the best turf shoes for wide feet
Thank you for reading,
Toby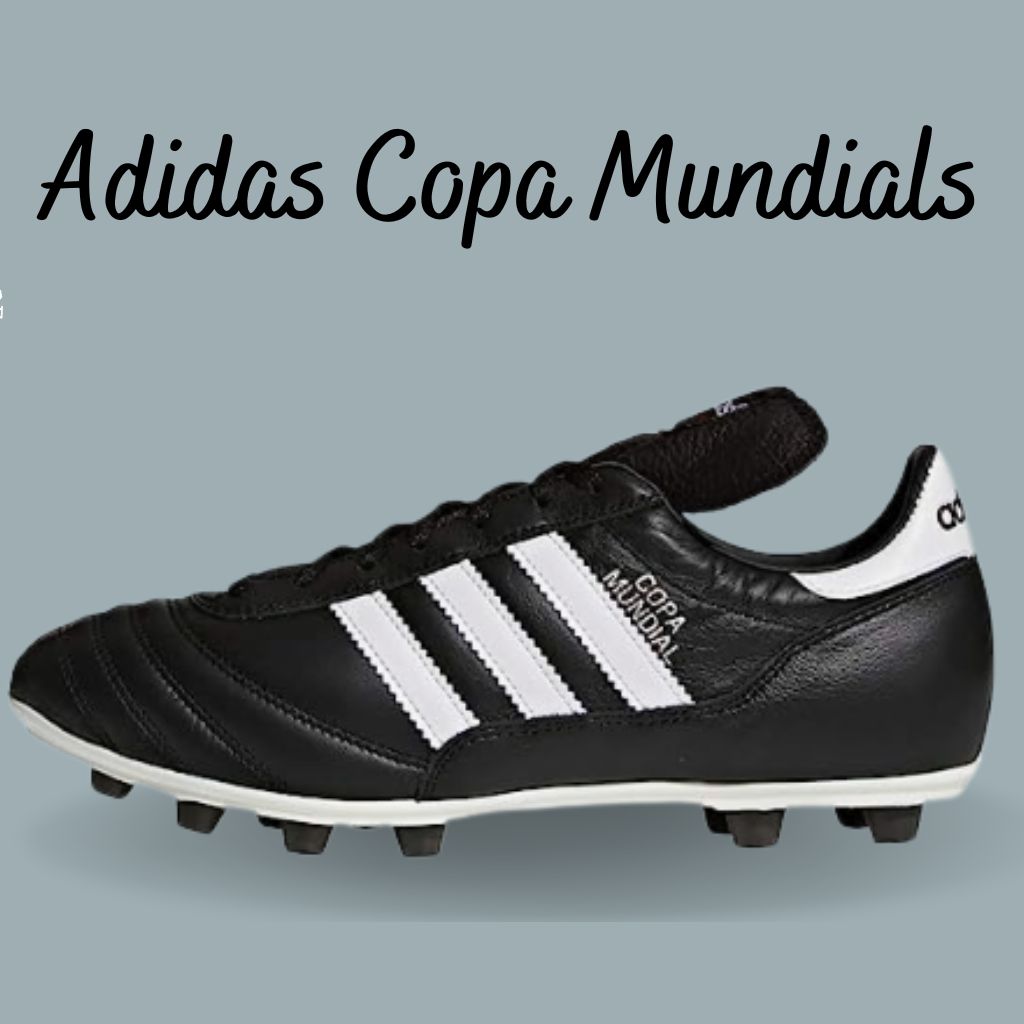 Adidas Copa Mundial (Best Soccer cleat for wide feet)
If you have wide feet the best soccer cleat to have would be the Adidas Copa Mundial.
They are made with a high quality leather that allows a greater stretch to fit wide feet more snuggly.
Best Soccer Cleats By Position
If you play a certain position in soccer some cleats are more beneficial than others.
These are the best cleats for each position: